If you missed my presentation on the 2019 Syngenta Crop Challenge in Analytics, I invite you to learn more about the competition by visiting the website: www.ideaconnection.com/syngenta-crop-challenge.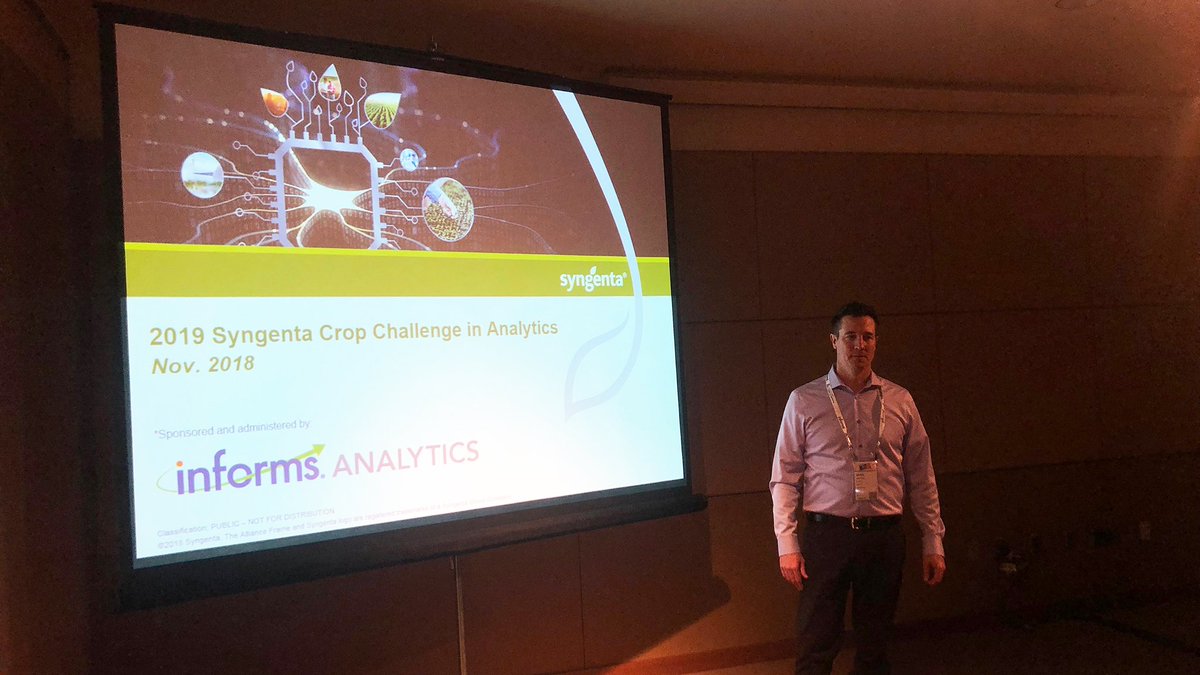 There you can learn why we're looking to the analytics industry to help us tackle one of the biggest global concerns – food security. With population increasing by 200,000 people a day, by 2050 there will be 9.8 billion people that we'll need to feed. We're using our arable land and water faster than the planet can sustain, so we need to improve the productivity of the cropland we have available.
Scientists at Syngenta are making strides in developing corn hybrids that produce high yields, but testing these hybrids in various environments takes time. By engaging experts in data analytics, we are using our data to create predictive models that can help our scientists make better decisions about which hybrid combinations to develop.
This year's Crop Challenge question addresses how high-yielding seed hybrids will perform in diverse environments and under stresses that typically impact yield. To learn more and register for the challenge, visit www.ideaconnection.com/syngenta-crop-challenge.
Submissions will be accepted until Jan. 18, 2019. Finalists will have the opportunity to present their entries during the 2019 INFORMS Conference on Business Analytics and Operations Research in April. Cash prizes totaling $8,500 will be awarded to three finalists.